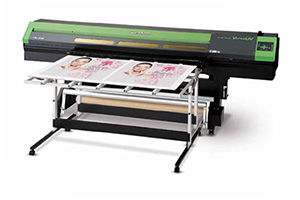 We utilize the most current technology in our industry. Our state-of-the-art equipment allows us to provide our clients with high-quality products faster and always at a fair price.
We realize that most people could care less about what models of equipment we use, so long as they receive what they ordered. Still, there are customers who know the technology well, and which equipment will be most suitable for their needs. For that reason we are proud to show the tools of our trade.
Pre-Press
2 Kodak Prinergy EVO RIPs

12 Mac and PC Work Stations

Kodak Veris Proofing

Kodak Matchprint Inkjet Proofing

Kodak Approval NX Proofing System with Opaque White, Pantone and Metallic Colors

Kodak BrisqueServe File Server

Kodak iQsmart 3 Flatbed Scanner

Phase One PowerFX 390 Megapixel Scanning Camera

Phase One P65+ 60 Megapixel Digital Camera

Graphtec Flatbed Cutting Plotter, 36" x 47", for making Packaging Prototypes
Presses
HP Indigo with Opaque White Capability

Offset Presses up to 6/c with inline UV coating 47" x 64"
Wide Format Printing
Roland LEJ-640 UV Flatbed Printer with Opaque White and Spot Gloss Coating, up to 5' x 10' rigid media or 64" rolls

Roland SJ-745EX 74" Eco-Solvent Printer

Roland XR-640 64" Eco-Solvent Printer with Metallic Ink

Roland FJ-540 54" Printers (2)

Epson 11880 64" Printers (2)

Epson 9900 44" Printer

NUR UV Grand Format up to 16 feet Wide

MultiCAM CNC Digital Router, 5' x 10' table

Vinyl Contour Cutters up to 64" wide

Seal 60" Film Laminator

Neschen 60" Liquid Laminator